MANAGEMENT COACHING
Executive, Management and Group Coaching to overcome challenges, improve structure, develop people and help everyone reach their full potential.
EMPLOYEE MANAGEMENT

Specific coaching that has helped many struggling managers become above average leaders
BUSINESS MANAGEMENT
Comprehensive strategies to overcome current limitations, develop new opportunities and achieve your vision.
About Tyler & Associates
Helping
individuals, families, and businesses

achieve their full potential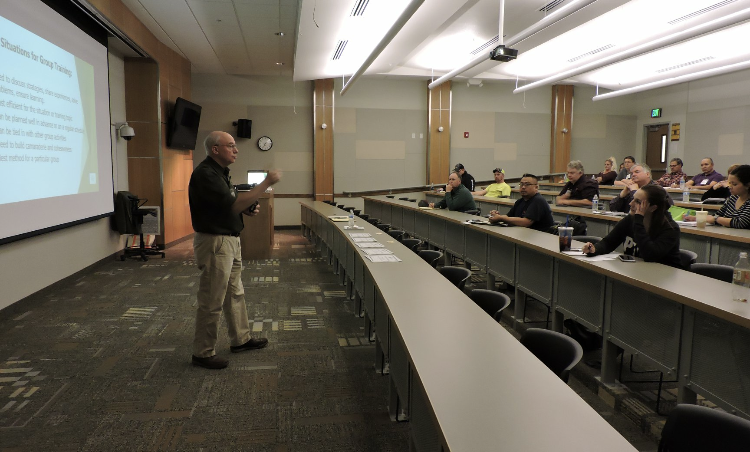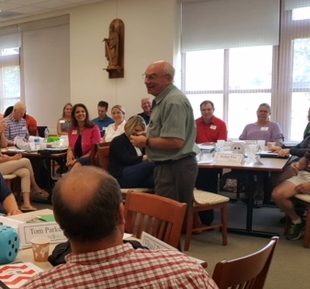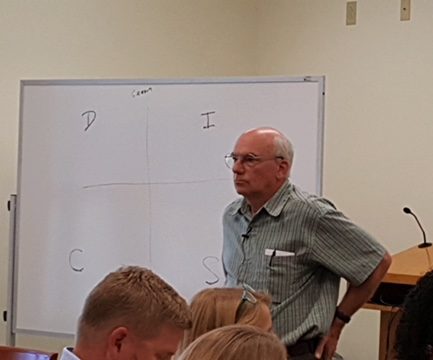 INTRODUCTION
Don grew up on a family farm in northwest Indiana, then managed businesses in Illinois before returning to Indiana in 1989 to become a partner in an ag operation. In 1995 Don transitioned out of that partnership to form Tyler & Associates because he saw that his friends and business associates all struggled with employee management and needed professional assistance. His clients now include agri-business, all sizes of family farms, leadership development programs, and a wide array of entrepreneurs in all types of businesses from North Carolina to Hawaii.
COACHING
Don provides practical training sessions and presentations on Professional and Personal Development, Personality and Behavioral Styles, Sales and Human Behavior, Family Business Communications and Business Transition, Managing across Multiple Generations, Forward-thinking Adult Learning Strategies, Enhancing Accountability with Family and Non-family Employees, and Understanding the Mindset of People who aren't like You.
FAMILY
Don and his wife, Peggy, have been married for 47 years. They have three sons—Joshua is a Retired US Marine now working as an Project Manager, Jared is an Operations Manager for a container pool manufacturer, and Aaron is a Corporate Software and App Developer as well as a Private Website Developer. Don and Peggy have 11 grandchildren and one great-grandson. Peggy spends her time as a counselor and mentor to women overcoming addictions and other behavioral issues. Don is a Certified Counselor helping men overcome addictions, and other individuals needing assistance with challenging personal situations.
Skill & Personality Assessments
These are some of the assessments that we can provide. They can be completed online in about 20 minutes, but the benefit to your company lasts for years.
WORKPLACE PROFILE ©
The most appropriate name for this assessment tool would be, "Here is how to work with me effectively…" This tool provides a basic understanding of the DiSC© styles, the individual's specific profile and how the individual relates to their workplace and their coworkers. It also provides in-depth descriptions of the individual's priorities, motivators, stressors, how they react to each of the other styles, how their style can be more effective with each of the other styles, how to build more effective relationships, and additional specific information. This report is a very helpful guide for working with others because it includes specific information on all the personality types, not just the individual being assessed.
COMPARISON REPORTS ©
This tool provides brief, practical and useful information on how two coworkers can understand each other better in the areas of priorities, making decisions, handling conflicts, approaches to problems, tactfulness, skepticism, forcefulness, etc. It provides specific tendencies in each of these areas for both individuals and helps them relate to each other in a much more effective manner. This report provides a coaching guide for maximizing the working relationship between these two individuals. No other coaching tool of this type is available anywhere else. This report can only be run between two individuals who have completed the "Workplace Profile."
MANAGEMENT PROFILE ©
This assessment provides a very detailed, customized report of five key areas of management for this individual, including: Motivation; Management Style; Directing & Delegating; Developing Others; and Working with Your Manager. Each of these five areas includes specific coaching to maximize the manager's effectiveness in these areas and provide a broad understanding of how the other DiSC styles relate to this individual in their management role. It is a powerful management assessment that focuses on strengths and the application of known strengths and abilities. The Management Profile teaches managers how to bring out the best in each employee. They learn how to read employee styles and adapt their own styles to manage more effectively.
SALES PROFILE ©
Whether the salesperson is new to sales or a seasoned professional, this assessment tool provides coaching on how to better connect with their customers by understanding their personal DiSC sales style, understanding their customers' buying styles, and adapting their sales style to meet their customers' buying styles. The detailed coaching strategies for Better Customer Interactions prove extremely valuable in closing sales, negotiating, and people reading skills. This Profile can also benefit anyone who has to help others make critical decisions such as Consultants, Advisors, Contractors, Marketers, Brokers, CEO's and other Executives.
CLOVERLEAF DASHBOARD
This new online dashboard provides access to multiple assessment tools with instant coaching advice for individuals, managers and leadership. Gain unique understandings of you and your employee's core values, motivators and positive character traits. Once assessments are completed, they can access personal coaching advice to improve their communication, performance and self-awareness. Get customized insights on each member of your team to better understand conflict triggers, emotional maturity and growth potential. Managers access strategies for culture enhancement, team building, and developing profiles of the best fit for potential candidates.
TAKE A FREE ASSESSMENT
Employee Management
For many people, managing employees is a constant struggle that creates frustration and regular distractions. For others, working with employees seems to come naturally. The many programs and services listed on this site provide the specific coaching that has helped many below-average managers become above average leaders.

Don provides customized programs in every area of Employee Management to help employers and employees work better together.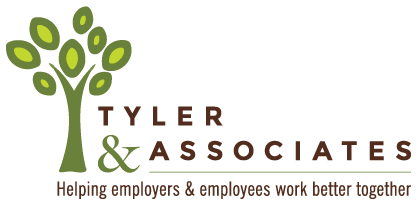 Contact us
Want more information? Use this form to contact us.